It should come as no surprise that working in the building/ construction industry comes with many safety risks. Even for Tradies and Site Managers who take precautions, they aren't completely immune to accidents happening. In fact, in from 2014 – 2018, deaths in the construction industry were third highest among all industries across Australia. There have already been 16 deaths this year due to accidents with Workers on construction sites.
While that statistic likely won't scare anyone, it shouldn't be brushed aside either. It should be a wakeup call for those who aren't taking the appropriate precautions or safety measures to keep yourself (or your crew) as safe as possible.
That's where our SWMS Solution comes in.
We've developed a powerful online portal specifically designed with the construction industry in mind. It's set up to so you – the site Supervisor- can easily keep track of your WH & S compliance for every Worker on every job site.
For Contractors and Subbies, it's even easier – offering a variety of different checklists, so you can monitor what's been done and what you still have to do.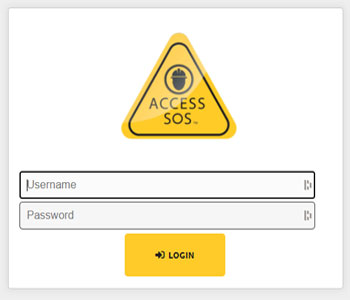 It's also the simplest way to keep your records up to date and in one spot, to ensure you are current with government compliance.
But let's face the facts… WH&S compliance is mind-numbing stuff! We know. But it still has to be done right.
Within the portal, there are templates available that will assist you in how to fulfill workplace health guidelines and we walk you through it – every step of the way!
Did you know, not taking the health and safety procedures on a construction site could get you into a whole world of legal trouble, or cause one of your workers to get seriously injured? (See the Work Health and Safety Act of 2011). And if you were found uncompliant and legally liable – it could cost you thousands, and worse case scenario – millions.
With that in mind, let's take a deeper look at what SWMS Solutions really is, and how it can benefit you.
What Are the Benefits of Using the SWMS Solution?
There are many benefits to letting this online portal be your one-stop-shop guide for compliance.
For starters, it can help you to develop a safety plan that will lower your risk of a worker getting injured on the job. Safety on site is of the utmost importance, and if you already have too many other things on your plate, it can often get overlooked.
Some of the other major benefits include:
A clear and simple workflow: When you log-in to the portal, you will be able to keep track of the tasks that were completed that day and see which ones have yet to be done. It keeps everyone on the same page so there is no confusion and greatly reduces the chance of miscommunication.
Focus on your specific industry: The Work Health and Safety Act is effective, but it covers a variety of industries and sectors with "blanket" statements. With our SWMS Solution, you can target your industry specifically to make sure you are compliant and up-to-date with health and safety standards.
It's completely private: You can have confidence in knowing the portal is password protected, and everything you do is safe and secure which is extremely important when you're logging tasks and checking off lists to ensure things are done correctly! PLUS, information is saved for later reference.
A one-stop shop for safety documentation: If you're not sure about a specific safety subject or how to ensure you're compliant in a certain area, you can find everything you need within the portal, as it features all safety documentation for your industry as required under the Australian Workplace Safety Act.
A paperless system: It might seem like a small feature, but the fact that this portal is completely paperless makes a big difference. Because everything is done digitally, it's easier to keep organised, and all the information you need for daily operations is right at your fingertips. No more bits of loose paper floating around the Ute!
The SWMS Solution in Action
Be compliant and safe every step of the way!
Is our SWMS Solution Right for You?
Workplace deaths and injuries within the construction/building sector are a very serious business. Most men and women who work in the industry understand there are certain risks to what they do, but no one goes into a job expecting that any day could be their last.
With that in mind, it is critical to make safety a priority.
The SWMS Solution helps you to do that, not only by keeping track of the work itself but by making sure you are completely up-to-date when it comes to safety standards and procedures.
With SWMS Solutions, there is no messy or unorganised paperwork to deal with. There is no confusion, and it's an effective way to communicate within your team so you can ensure everyone is on the same page. By implementing our easy to use SWMS Solution it will not only protect your construction business, but your employees as well.
Take the first step to Safety On Site – call now for more information or click here for more information!